RELIABLE EVENT SECURITY GUARD COMPANY


Events are thrilling, exciting and refreshing. Depending on the type of the artist(s) performing in the concert, the crowd and their reactions might differ. When people gather in large numbers (particularly the ones that don't know each other), there is a chance for anything to happen. The organizers of the Event must take all the necessary actions to prevent potential damages to the crowd, artists and concert venue's properties. However, managing a massive crowd smoothly and allowing the concert to take place seamlessly is not a job of an amateur. Instead, the organizers must be smart enough to hire a highly professional, well-trained, specialized security service like U.G.S. Event security guard services.
Being one of the best security service providers in the industry, United Global Security ( U.G.S.) is equipped duty-specified personnel to handle any event; concerts are one of them! These trained security specialists come with required knowledge and experience to handle any intense situation associated with live concerts. Under their watchful eyes, there is hardly any room for danger, property loss or damage. The organizers who need to make their shows memorable and perfectly safe must seek the assistance of a professional security service like United Global Security ( U.G.S.)
.



Strength

,

Reliance

and

Integrity

You can Trust
TRUSTED SECURITY GUARD COMPANY
At United Global Security ( U.G.S.) our entire team attentively protects and serves our employees and their assets. Our absolute highest priority is the safety and satisfaction of our clients. We do a detailed assessment of our client's unique security needs and match skilled and talented officers to accommodate our client's individual needs. Our experienced management and every single security officer goes to great means to ensure the safety and satisfaction of our clients. Your safety and satisfaction is our business!
Free Consultation

Proposal with Competitive Quote

On-Site Follow-Up Meeting

Contract Finalized and Signed

Customized Security Plan

Security Guards Selected & Trained

Implementation

Regular Updates

Total Quality Control

Billing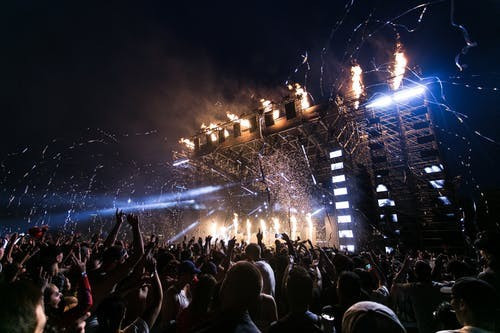 Access Control
Desk operation
Checking for the credentials (tickets) of the attendees and letting them in
Secure Entrance
The parking space of the venue will be perfectly monitored by NSC guards
Traffic Control
Directing traffic accordingly at the end of the event
Foot Patrol
Constant foot patrolling to ensure the security of the venue and attendees
Inspecting Exterior
Exterior fencing will be checked thoroughly
Daily report
Report mishaps, suspicious activity, security weaknesses, etc
Watching closely
Professional vigilanceBe vigilant against threats
Checking for concealed items
Searching for bags and other belongings before letting attendees in
CCTV monitoring
Monitoring CCTV footage on regular basis to notice any wrongful activities within the sitecam
Detention
NSC guards will detain any attendee who misbehaves and disturb the peace within the venue
Emergency response
Upon a fire or other emergency, NSC are trained to respond accordingly
Notify Police
Notifying the local police or other relevant authorities upon a necessity