RELIGIOUS INSTITUTIONS SECURITY SERVICE
Places of worship are challenging to secure since they are open to everyone with open doors. Consequently, these locations are always liable to someone having horrific intentions. United Global Security ( U.G.S.) are proactive and are seeking out preventive measures to make the sacred vicinity secure and relaxed for the congregation.
Our places of worship protection guards are from all faith to shape your necessities. We provide security guards that are professional, trained and certified.
United Global Security ( U.G.S.) offers you 24 hours a day, seven days a week worship place safety with a competent security team. Our locations of worship protection guards will patrol the indoors and outdoors premises throughout special events to keep your centers and grounds secure, at ease and crime-free. Primarily based at the age, length, layout, and region of the location our guards enact particular security answers.
While you run a church, temple, synagogue, mosque or comparable area of worship, it's crucial that your individuals and guests sense safety and be at ease once they convene.
It's also essential that your centers and grounds be free from crime and trespassers even at off-hours. At National Security Services ( N.S.S. ), we offer temple, synagogue and church safety services that help you maintain your centers and grounds safe, comfy and crime-free. We appoint security officers from all faiths and train our officials with your place of worship requirements.
Don't wait until it's too late - put a United Global Security ( U.G.S.) program in place now and never worry about the safety of your business, goods, or transportation routes again. Submit a request for a quote today, and let United Global Security ( U.G.S.) provide you with armed or unarmed security and peace of mind.
Strength

,

Reliance

and

Integrity

You can Trust
United Global Security ( U.G.S.) offers top rated Security Guard and Patrol Services in Florida. When you need armed or unarmed security for yourself, your property, or your business, you want a company that has what it takes to keep you and the things that matter most to you safe and protected. At United Global Security ( U.G.S.), we promise to share our strength, provide you with reliable private security services, and show you we have integrity in everything we do. We can meet all your security guard and patrol service needs in Florida. That's why were among the top rated security companies in Florida.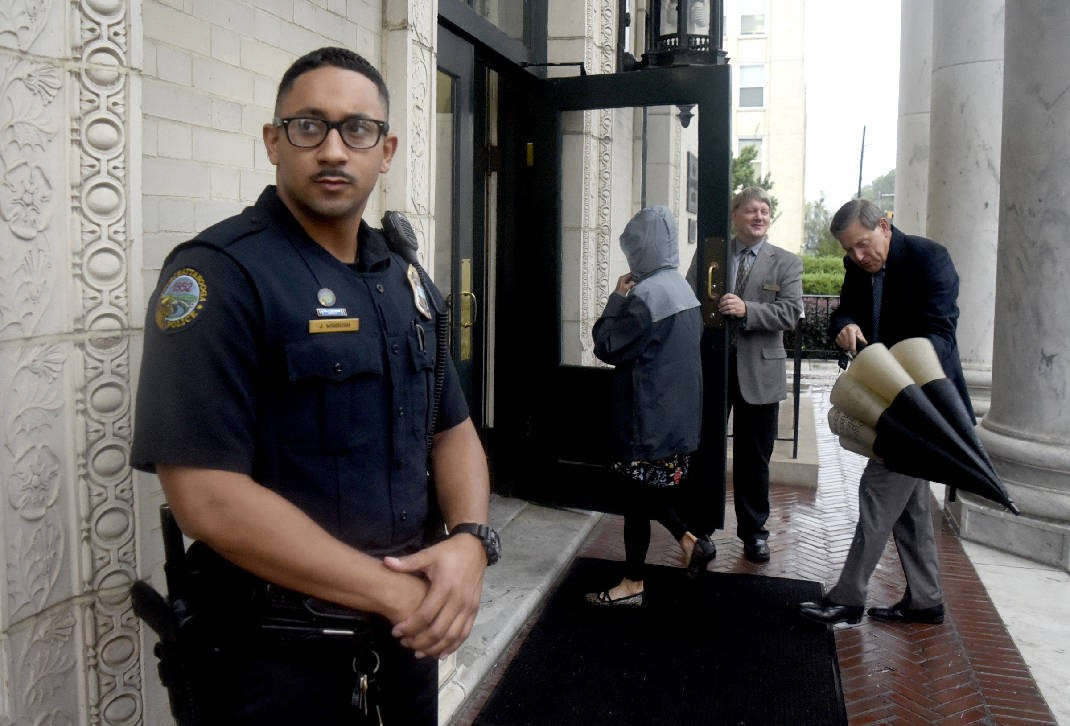 Access Control:
Control access of all visitors
Patrol Services:
Conduct foot, vehicle and golf cart patrol around the exterior and interior of the complex.
Watch:
Be vigilante and watch out for suspicious persons and activities.
Personal Property Check:
Check all Guests for suspicious items.
Emergency Response:
Respond to any natural or man made emergencies
Well equipped
Guards are equipped with necessary equipment so they can take the most appropriate action
Local Law
Liaison with local law enforcement agencies
Daily Report:
A daily activity report will be prepared as a summary of the important activities
TRUSTED SECURITY GUARD COMPANY
At United Global Security ( U.G.S.) our entire team attentively protects and serves our employees and their assets. Our absolute highest priority is the safety and satisfaction of our clients. We do a detailed assessment of our client's unique security needs and match skilled and talented officers to accommodate our client's individual needs. Our experienced management and every single security officer goes to great means to ensure the safety and satisfaction of our clients. Your safety and satisfaction is our business!
Free Consultation

Proposal with Competitive Quote

On-Site Follow-Up Meeting

Contract Finalized and Signed

Customized Security Plan

Security Guards Selected & Trained

Implementation

Regular Updates

Total Quality Control

Billing