SHOPPING CENTER SECURITY GUARD




United Global Security ( U.G.S.) shopping center security guards make a specialty of growing custom security strategies for shopping centers department shops, and retail shops to lessen theft, worker pilferage, vandalism, trespassing, and other unwanted activity.
We do this by imparting extraordinarily trained, fully certified protection defend offerings at highly competitive rates. We efficaciously meet the unique needs of many retail institutions throughout the shopping center, and it's vicinity.
Our safety services provide more benefits to our customers in the retail industry. Further to shielding your belongings and decreasing your losses, we can improve the public's belief in your business, increase client safety, and help a more stage of the provider.
Depending upon your wishes and budget, our retail security services can include status guards, patrol cars, lockup and alarm, customer service, parking enforcement, and hearth watch. We can even install and display wireless surveillance device, including motion sensors and cameras.
Retired law enforcement officials educate our guards and supervised by experienced managers who make sure that they may be fulfilling all in their put up order duties and continuously assemble our strict requirements for professionalism, apparel, and service.
Strength

,

Reliance

and

Integrity

You can Trust
TRUSTED SECURITY GUARD COMPANY
At United Global Security ( U.G.S.) our entire team attentively protects and serves our employees and their assets. Our absolute highest priority is the safety and satisfaction of our clients. We do a detailed assessment of our client's unique security needs and match skilled and talented officers to accommodate our client's individual needs. Our experienced management and every single security officer goes to great means to ensure the safety and satisfaction of our clients. Your safety and satisfaction is our business!
Free Consultation

Proposal with Competitive Quote

On-Site Follow-Up Meeting

Contract Finalized and Signed

Customized Security Plan

Security Guards Selected & Trained

Implementation

Regular Updates

Total Quality Control

Billing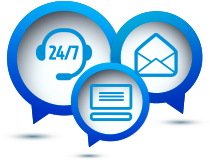 Access Control
Restricting entryStopping unwanted guests, unrecognized staff, suspicious people
Secure Entrance
Direct Juvenile groups
Keep pestering juvenile groups away from shopping centers and controlling them
Maintaining Records
Maintaining a record book that includes details of vehicle, visitors and deliveries within the site
Foot Patrol
Patrol parking areas
Patrol parking for potential threats
Inspecting Exterior
Exterior fencing will be checked thoroughly
Daily report
Report mishaps, suspicious activity, security weaknesses, etc
Watching closely
Professional vigilance
Be vigilant against threats
Checking for concealed items
Checking for firearms, hidden cameras, hidden electronic devices, etc
CCTV monitoring
Monitoring CCTV footage on regular basis to notice any wrongful activities within the sitecam
Asset Protection
Protect physical assets, human assets, staff, professionals
Emergency response
Upon a fire or other emergency, NSC are trained to respond accordingly
Notify Police
Notifying the local police or other relevant authorities upon a necessity